From our relationships with sales and marketing teams, we get requests to assist with marketing presentations that can be leveraged by marketing teams. The CustomShow presentation software we utilize in-house is great for this and ultimately helps teams create better looking presentations.
That said, there is still a need to create ideas and strategies that are effective in our engaging presentations. Whether we're working as part of a global marketing strategy, there should be no compromises made on quality.
The content is critical- not just the look and feel of it. As marketers, we must not only revert back to our marketing training but also create fresh content that is inspired by our general marketing and best practices. What does all this mean? Whether you are creating a presentation that you truly want to leverage to market your brand or if you are making general marketing recommendations to people, here are some core areas of a marketing presentation strategy tip to accomplish this.
This post is not particularly about sales. If you are on the sales side, we addressed this in our prior post about how to be more effective in the creation of sales presentations.
No One Knows Presentations Like CustomShow
Schedule A FREE Demo With Us
Marketing & Corporate Objectives
What are the objectives of the brand? What problem or problems are you solving? You need to truly figure out what the problem is in the market. If you cannot figure this out, creating a marketing strategy becomes much more difficult. This presentation strategy lays the groundwork for the creation of the presentation.
Discuss The Market & Drill Down To Market Segments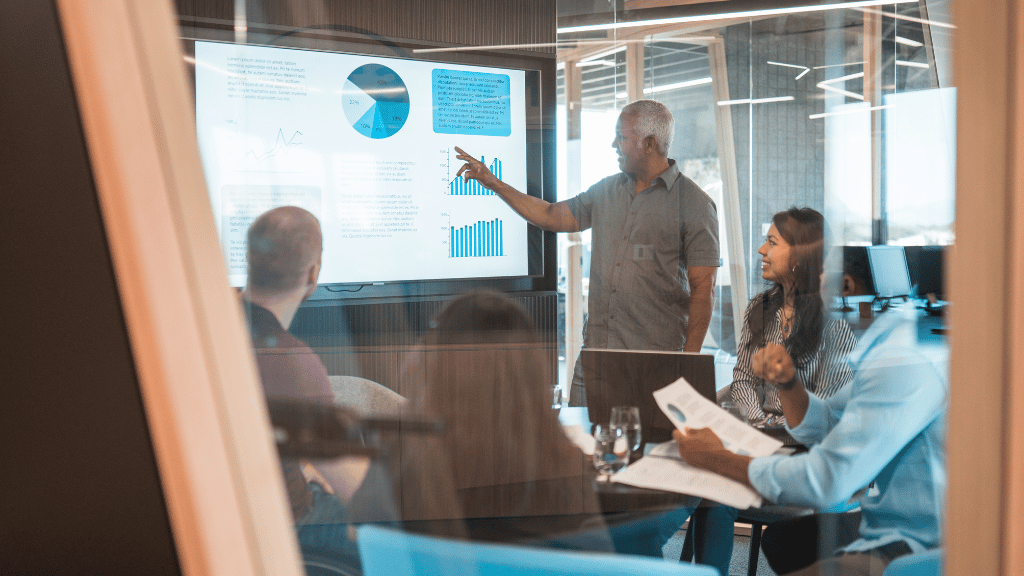 Understanding the market is critical when creating a marketing presentation. Many times, we think we have only one segment to satisfy. But by drilling down to the submarkets, we are able to create better marketing communication strategies that are best suited for each submarket, not simply the entire market.
A True Value Proposition
What are your sources of competitive advantage? Is it cost/price, quality, or are there perceived differences in the brand. Based on the answer to that question, these are core areas that should be discussed in any presentation. Most marketing managers try to take this approach and identify the target segment. You should identify the reason for customers to buy from us versus the competition using feedback from your customers as a starting point. A great value proposition framework is as follows:
"For (target segment x), the (product/service name) is a (product/service category) that unlike (primary competitors), (statement of how the product is different from the major competitors)."
This further grounds the team in the brand's makeup and highlights the right ideas to include in the marketing presentation.
Branding & Positioning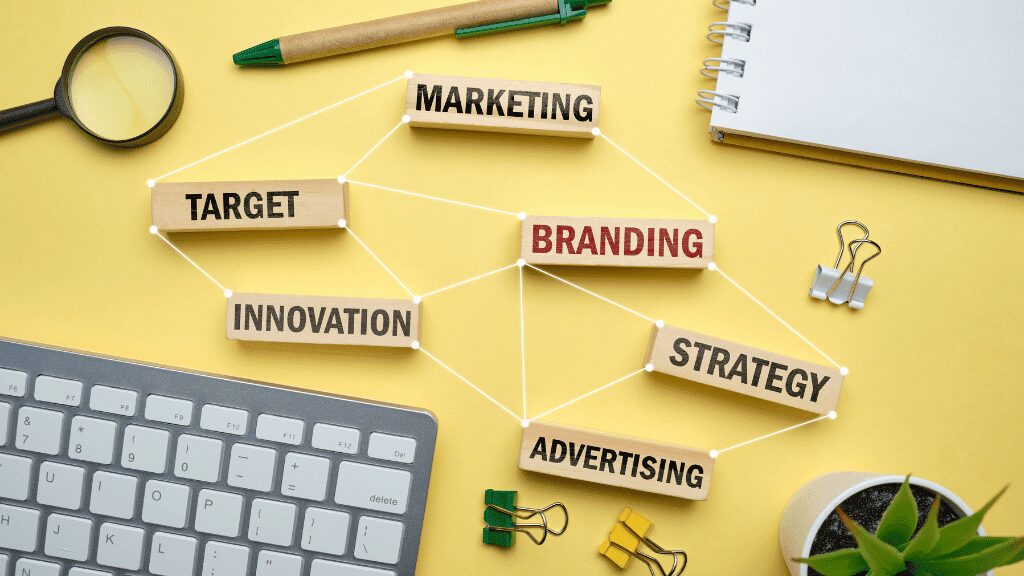 After you've identified the value proposition, you have to put it to work and determine the proper communication strategy. You want to be sure to articulate the value proposition to your target market. People refer to this as positioning. It is how your customers perceive your product relative to the competition. Maybe you are comparing your brand to the competition. Maybe you are leveraging the subtle differences that are not related to price and quality. It is those things that make up the positioning and communication strategy for the brand.
Path To Purchase
Understanding the typical path to purchase of your shopper is a critical area to discuss in a marketing presentation. Do they start shopping via their mobile device? Maybe they perform searches on their computer. Maybe the shopper watches a lot of television. Audi is a great example of a brand that understands its customer's path to purchase. They leverage all their customer channels to ensure they create a great user experience that ushers them down the path to purchase. By thinking through this process, you create a great strategy that you can communicate in your presentation.
Competition & Other Forces
It will always remain key to understand who the competition is. Without that core insight, you won't know how you compare. Sometimes you may think your competition is in one sector but neglect other sectors that can be other competitive forces. When crafting your marketing presentation, consider this key insight: what are the multitude of alternatives a customer can choose to satisfy their problem or their need?
Marketing Mix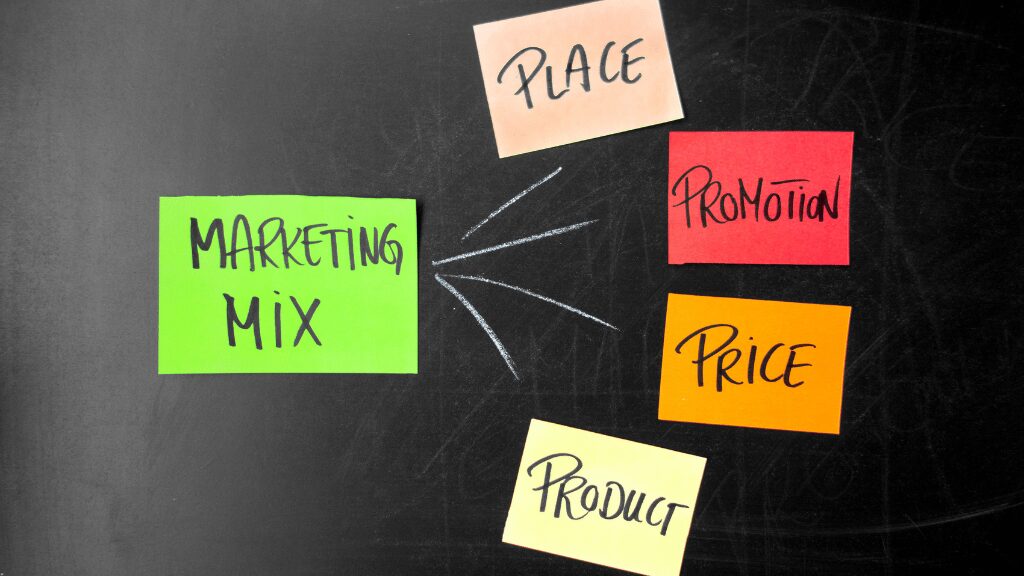 The 4 Ps of Marketing include Product, Place, Price, and Promotion. What marketing mix should we convey? Business Case Studies do a great job with this discussion. What marketing channels should you leverage to market the brand and usher them down the marketing funnel? There are many forms of marketing channels including display adverting, print, digital, social media, search, direct mail , radio, TV, billboard, etc… Some are more expensive than others and some are less appropriate than others for specific purposes. You must discern which channels have the potential to work well together, perform some research on what your competitors are leveraging, analyze how they are and are not effective, and present the strategy that has the highest potential of working best for the brand.
Analysis & Measurement
Finally and probably the most challenging is how do we measure our efforts in marketing? In the realm of digital marketing (Search Engine Optimization, Social Media Marketing, Display Advertising, Paid Search), all of these areas can track sales, phone calls, and specific leads reverting back to the company. But in the realm of cross-device sales and brand impact studies, it's important we understand which investments in certain channels are producing the right ROI for the company. Having a discussion around this and presenting this in your marketing presentation is an effective approach worth taking.
Creating a marketing strategy presentation or plan can be difficult. If our goal is to discuss and win business for a sales presentation, the marketing team can transfer these ideas to showcase the brand's best-suited ideas.
Every good presentation is a good presentation builder that fit the intricacies and identity of your organization. At CustomShow, we believe our presentation software can do just that.