There are a number of B2B sales blogs our team at CustomShow frequents and regularly reads up on.  Some are more geared toward sales leaders while others are more centered around sales representatives within the organization. As part of sales, you will also need to provide customer support through a virtual number, email, or other means.  Either way, this list of B2B sales blogs are rich in good sales and marketing information that will keep your salesforce busy.
1. Chaotic Flow

The goal of this blog is to share knowledge and opinions that will help executives at Internet software companies that create and deliver SaaS and cloud applications critically analyze real-world, go-to-market strategies and tactics by applying sound business principles to the SaaS space.  Not a general sales blog, but still good tidbits in this one.
2. OpenView

OpenView Labs, a publication of OpenView, is an editorial site and collective of software experts dedicated to providing original research and cutting edge advice and insights on a range of topics that matter most to early and expansion stage software entrepreneurs.
3. For Entrepreneurs

This blog is mainly for entrepreneurs and people with startups, but there are some rich material in the sales and marketing section worth reviewing.
4. Both Sides of The Table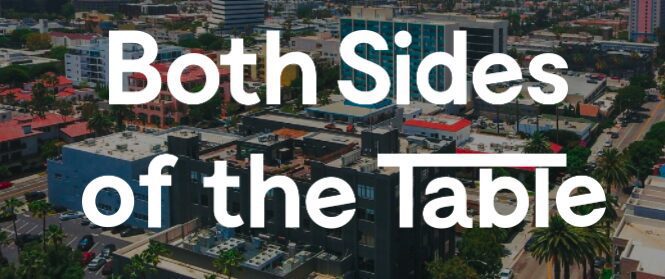 Again, another VC and entrepreneurial blog, however this one has more rich information centered around sales and great for software.
https://bothsidesofthetable.com/
5. Predictable Revenue

We love this blog.  Everything sales centered is with this blog and you should highly consider bookmarking this site.  Courses to actual consulting is part of their offer set.  This article on conference sponsorship particular is not sales, but an example of an important area of sales people don't think about.
6. Funnel Clarity

Funnel Clarity, formerly VorsightBP, is a professional training and performance improvement company focused on transforming the sales training experience.  This is their business, so you know their blog will be stellar.  This article we though was very insightful.
7. Close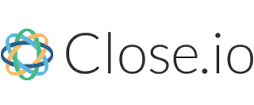 Close.io is an inside sales CRM platform, but similar to Customshow they wanted to own the sales conversation and thus have built some excellent tools including this cold calling ebook.  Their blog is stellar and again, provide rich information for sales representatives and sales leaders.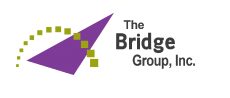 We know what works because we're out there every day: calling leads, outbound prospecting, deploying new technologies. We're shaping the latest and most effective approaches for engaging prospects in sales conversations.
9. Sales Hacker

Sales Hacker Inc. is focused on building and shaping the future of sales through educational, actionable, and unbiased content and events.
10. Heinz Marketing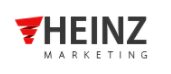 Everyday at Heinz Marketing brings a new adventure in the world of B2B sales and marketing. We are innovators at heart, and not afraid to challenge convention in order to deliver the results our customers need. We are passionate about what we do and strive to promote outcomes rather than just focus on activities.
11. Iannarino Training

Iannarino Training is a learning management system for sales professionals and sales managers. Every month Iannarino Training releases two new video modules that salespeople and sales managers can view, as well as worksheets that allow you to immediately execute the new ideas that you have learned.
12. Jill Konrath

Jill Konrath is also a frequent speaker at sales conferences and kick-off meetings. Sharing her fresh sales strategies, she helps salespeople to speed up new customer acquisition and win bigger contracts.  She has a practical sales blog with sensible advice for sales leaders and sales reps.
13. Hubspot

Most people know Hubspot relatively well.  They offer an inbound marketing software suite that is rather pricy, but they do produce a ton of content including a lot of sales related content.
14. LinkedIn Sales Blog
Most people don't know this, but LinkedIn has it's own dedicated sales blog sales professionals.  With the relaunch of their "sales navigator" platform, this only makes sense.  They have pretty good contributors who produce good content worth reading.
15. Sales Folk

Former economist and writer, Heather R Morgan, started SalesFolk after managing business development for a small tech startup in Silicon Valley.
16. Ambition

Ambition (cool url btw) is a sales b2b blog dedicated to sales leaders.  Ambition is an end-to-end solution for people, teams, and companies looking to scale productivity while avoiding the fatigue of piecing together apps.
17. Sales Gravy

Sales Gravy is a global leader in sales enablement solutions. We help our clients generate the highest possible return on sales headcount investment by helping them deploy actionable strategies for building high-performing sales teams fast.
18. Colleen

Colleen is driven by a passion for sales – and results. A successful sales leader for over 20 years, she understands the challenges of selling in today's market and that business leaders can no longer rely on approaches to sales based on techniques from decades ago.  She started the blog engageselling to help those in need of sales training.
19. No More Cold Calling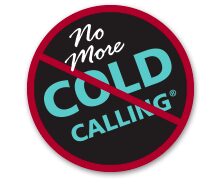 No More Cold Calling isn't just a catchy slogan, it's a transformational approach to sales forged from the hard-earned experiences of actually doing the job.
With innovative products, online and offline training programs and account based sales consulting, No More Cold Calling works with both small and large businesses who want to change the way they sell to get predictable, measurable results.
20. CustomerCentric Selling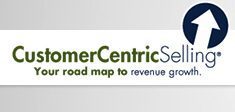 Since 2002, CustomerCentric Selling® (CCS®) has specialized in world-class sales training, delivering workshops around the globe to provide sales organizations with the selling skills and tools necessary to win in a highly competitive marketplace.
21. TopLine Leaderships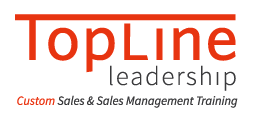 TopLine Leaderships provide sales training for management and sales reps, but as you peruse their blog, you'll notice a ton of content for both audience segments.
22. Sandler Training

In 1967, David Sandler developed the Sandler Selling System, the methodology behind it and the concept of "reinforcement training" for substantive change and lasting success.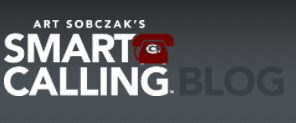 Our reputation has been built on providing common-sense, non-salesy, non-gimmicky conversational methods, processes and word-for-word instruction on how to use the phone to get through, get in, persuade, and sell.
24. Sales For Life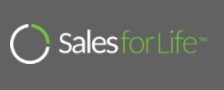 Sales for Life modernizes our customers' sales & marketing practices by enabling their transformation from analog to digital.
We deliver speaking engagements, workshops, and ongoing training on social and digital selling.
Leads at Scale is another B2B sales blog dedicated to lead generation and cold calling tips and advice.
25. Ampliz

Ampliz is an APAC, B2B and healthcare data intelligence platform powered by Contextual Intelligence. Ampliz is the best tool find contact information, such as email address, phone number, location, business type, job title, and advanced data attributes. Ampliz helps salespeople, marketers, and recruiters to optimize their targeting practices by providing them access to complete data intelligence.
26. Enterprise Alumni
Enterprise Alumni
is a powerful Corporate Alumni Management Platform to reach out to your alumni, engage with them, keep them connected and make new ones. This is the right platform that enables organizations to expand talent pools, drive sales and promote their brands.
With enterprise alumni, you have access to a global network of successful individuals through an easy-to-use website, giving you the ability to find new mentors and connections. Enterprise Alumni seamlessly integrates with most CRMs and A/B testing tools. With our powerful CRM and brand-building features, you can set up marketing campaigns, have the greatest chance of lead generation, alumni networking, event management, and more.