The official definition of business intelligence tools is a type of application software designed to retrieve, analyze, transform and report data for business intelligence. The applications generally read data that have been previously stored, often, though not necessarily, in a data warehouse or data mart. Thus, most the data that's stored in a cloud is then shared with the retrievers to present a certain case or specific information that will allow the team(s) to make specific decisions. Now, business intelligence tools can come in many forms of the sales and marketing cycle.
Being able to select the right business intelligence tools for your company is vital, especially in industries such as insurance software development. This involves considering factors such as usage, cost, and collaboration with your team to utilize the data for decision making. BITs can be used for many uses in business, including operations, marketing and sales, management, customer insights, financial decision making, and more.
In our view, there are two kinds of business intelligence tools. One that is used to collect data to make informed business decisions while the other is more about presentation and the display of that data to inform or persuade an audience.
At CustomShow, we care about the decision making process for marketing and sales teams who need insights to determine the right customers and prospects to pursue, but we understand we're not the only kid on the block. So we want to share a list of sales and marketing business intelligence tools including content marketing, and lead management tools worth considering that are broken down into data collection versus data display.
CustomShow – Business Presentation Software
CustomShow is a business presentation software with superior analytics and data intelligence presentations. The software is primarily used as a presentation software, but offer in depth analytics and data visualization both for presenting to prospects and clients as well as internally and understand the successful sales reps and decks that have had the largest impact on sales. CustomShow is available on a monthly subscription basis is is mainly used by larger companies with 10 or more employees.
BIME
BIME helps transform data into meaningful analysis. It can measure campaign performance and ROI from your online ads to website through Google Adwords and Google Analytics.
BIME can track the entire user journey from prospect to customer to churn. It has the ability to query, analyze, and visualize everything in your data warehouse. It has over 65 other apps that you can connect to.
This tool is great for sales and marketing professionals who want to visualize the data of their sales teams but also understand customer and prospect journeys.
Intelex Business Management Software
Intelex allows you to streamline and simplify the critical processes that drive success in your organization. Intelex's Business Management Software applications seamlessly integrate with each other to manage, track and report all of the key metrics critical to your business so you can make informed, smart decisions and boost performance. Drive continual improvement throughout your organization with these user-friendly software applications.
www.intelex.com/landing/business-management-software
ClearSlide
Clearslide purchased Sliderocket several years ago. If volume sales is important to you, Clearslide could be a good tool for you. There is more emphasis on the sales and tracking than the presentation creation side of the software. After going through a series C $50 million round of funding, the company is focusing more on sales enablement more broadly and less on presentations specifically. Nonetheless, the tool is worth reviewing.
You can upload files from Keynote, Powerpoint, PDF, Excel and other formats; good metrics; online delivery; slide sharing.
Microsoft SharePoint
SharePoint is all about team collaboration. You can use it as a secure place to store, organize, share, and access information from almost any device. As a business intelligence tool, it is great for collaborations but also sharing documents and information with people. A tried and true staple in the BIT community.
Birst
Birst has a first applications that are very useful. First, Birst's adaptive user experience gives users the broadest choice of self-service, data consumption options. Second, Birst's user data tier allows self-service access to both governed and ungoverned data and metrics. Third, Birst's multi-tenant cloud architecture allows users, teams, departments and IT to instantly share findings and data.
DBXTRA
With DBxtra, report designers can create and distribute interactive web-reports and dashboards in a few minutes without the knowledge of SQL, programming or web technologies. Designing, deploying and managing ad-hoc reports is quick & easy. It's an affordable interface that many users and various teams in the sales and marketing space can utilize.
Looker
Looker is an analytics tool that brings data and business teams together by making it easy for everyone to explore and understand the data that drives business. With Looker, you can deliver data directly in the tools your teams use everyday. Bring data into every action and every decision – in Slack, in Salesforce.com, even in your custom applications. You can use their apps or build your own: from Sales and Customer Success to Logistics and eCommerce.
HubSpot
HubSpot is one of the most efficient marketing platforms in the digital marketing world. The set of tools that HubSpot equips you with is designed to help you not only generate leads, but additionally track their behavior. HubSpot handles end to end online marketing, eCommerce marketing and sales helping you generate more ROI for all the time and money that is spent through identifying key prospects.
Key Features allow you to publish across popular social networks, monitor analytics and then use their SEO tools to improve organic search rankings and monitor via rank tracker. They also provide prospect information, marketing automation, content marketing and lead management tools.
Tableau Business Intelligence
Tableau can help anyone see and understand their data. You can connect to almost any database, drag and drop to create visualizations, and share with a click. Tableau is 10-100x faster than existing solutions. It supports how people think. Drag and drop on the canvas. Leverage your natural ability to spot visual patterns quickly. Experience an analytics solution built for speed and ease of use. Tableau has a beautiful interface and can help companies visualize data that can be share with various presentation softwares from Powerpoint to CustomShow.
PeriScope Data
The app plugs directly into your databases and lets you run, save, and share analyses over billions of data rows in seconds. PeriScope is a smaller company, however they have a unique software offering that pulls directly from your database to display data to individuals The writing of the scripts can be a little challenging, but if that's not an issue, this software could be powerful for its users.
CETOVA C-QRY
C-QRY, Cetova query management tool, provides efficient and secure real-time access to ERP systems and third-party databases. C-QRY removes the drudgery from transactional analysis since users no longer need to export data into spreadsheets, or write complicated queries to get accurate transaction reporting from an ERP system.
IDASHBOARDS
Using iDashboards, organizations can leverage dashboard software to easily transform data into interactive dashboards with intuitive charts and rich animation. iDashboards a world-class dashboard software designed with the actual user in mind. If you have data (and everyone does) you can benefit from dashboards that truly "tell the story" of your data. Transform your databases and Excel spreadsheets into interactive business intelligence, resulting in a new dashboard culture with greater data clarity and increased transparency.
Insight Squared

Insight Squared is perfect for sales leaders. For fast-growing SaaS companies that require data to achieve optimal sales performance, InsightSquared is a sales performance analytics solution that provides hundreds of pre-built reports for every major sales metric. Unlike spreadsheets, InsightSquared's visual, maintenance-free reports and dashboards provide a custom lens into real-time sales performance.
Klipfolio
Klipfolio is a Business dashboard software for teams who want to continuously monitor the health of their business. It is a start-up with analytics-minded, friendly, active, and socially conscious people, driven by a passion for what we're doing and the results our customer's achieve.
DOMO
Domo brings your business and all its data together in one intuitive platform. With Domo, it's easy to see the information you care about in one place and use it to make faster, better‑informed decisions.
Chartio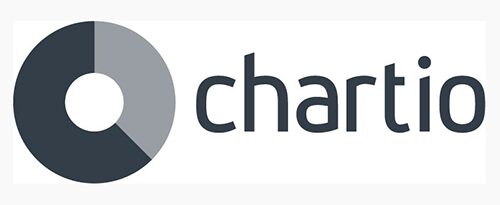 Chartio's visual query language allows anyone to grab data from anywhere without having to know SQL or other complicated model languages. Chartio's data pipeline enables anyone to run sophisticated calculations in a single step, creating a new data model or metric with a click of the mouse. You can use Chartio to turn data into stories, giving your audience a simple and transparent view into what's going on.
Every good presentation is a good presentation builder that fit the intricacies and identity of your organization. At CustomShow, we believe our presentation software can do just that.
Refrens
Over the past ten years, the gig economy, often known as the freelancing sector, has experienced tremendous growth and recognition. Hence, to suit the needs of the gig economy Refrens created a platform for freelancers. It was created to automate tedious activities for freelancers and agencies like generating invoices, payments, content marketing and quotations so that, they may concentrate on what they do best. With the help of this tool, you are able to make unlimited professional estimates, produce purchase orders, and send professional invoices for free.
We hope you found our business intelligence tools useful and fee free to comment if we have missed any important tool.