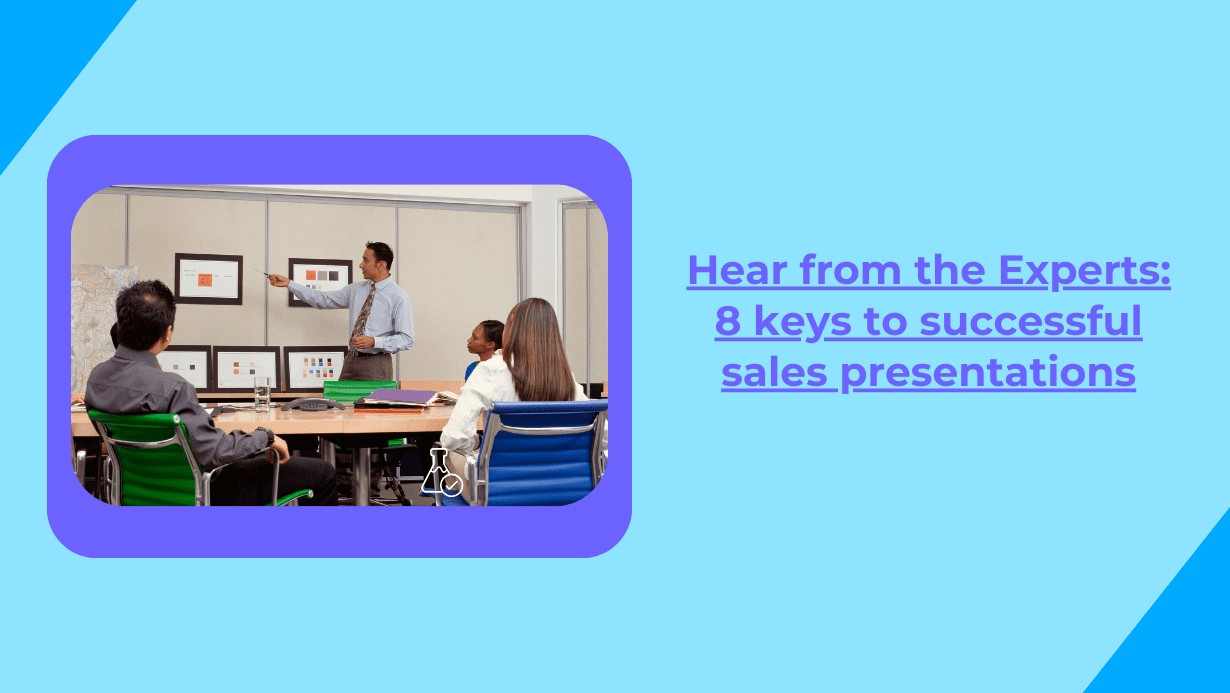 We asked experts on Twitter the following question: What is the key to a successful sales presentation? Read below for the expertise from different presentation and sales coaches from around the globe. And if you like what you see, be sure to follow them by clicking directly to their profile from below.
1. Stacey Hanke- Chicago
Getting to know your audience is crucial. No one will care about what you're presenting unless you make it about them and their needs.
@CustomShow My tip: Get to know your audience so well that you can have a conversation about their needs instead of trying to sell to them.

— Stacey Hanke (@StaceyHankeInc) October 7, 2014